Saturday July 31, 2017--Toronto FC vs New York City FC (by Rocket Robin)

..........................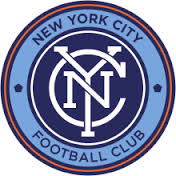 I've found that I don't have the time to do a game play by play with all the writeups I'm doing
covering other leagues. I will skip the details and maybe do that after the season is over.

Result and details of the Sunday July 30, 2017 MLS game between 
Toronto FC and New England Revolution played at BMO Field at 8:00pm.

31 min...TFC Sebastian Giovinco GOAL...TFC Michael Bradley from 60 yards in center circle passes forward
to TFC Jozy Altidore at 30 yards who heads ball to right for TFC Raheem Edwards who taps pass further right
for TFC Marky Delgado.  Delgado runs to 22 yard line and rolls centering pass back to Giovinco at 28 yards
who cuts around NYC Andrea Pirlo to blast 25 yarder down mddle into top left ocrner of net.

66 min...TFC Sebastian Giovinco GOAL...Giovinco takes 25 yard freekick from slight right sent over wall
and into top right corner over goalie Sean Johnson rooted to center of goal.

73 min...TFC Jozy Altidore wins Penalty kick from referee Chris Penso at 8 yard line when TFC Sebastian Giovinco
rolls pass from 25 yards on far left and Altidore with back to net backs into NYC Alexander Callens although
referee was convinced Altidore was being pulled back.  
.........NYC YELLOW card...Callens earns it for his part on last play. 

74 min...TFC Jozy Altidore GOAL...Altidore blasts Penalty kick into top left corner well over goale flying 
to post.

81 min... TFC Raheem Edwards GOAL...TFC Sebastian Giovinco in crowd of players at 25 yards in middle chips
short pass to Edwards just inside left side of box.  Edwards jumps to chest ball down and steps forward to shoot
low 12 yarder into right corner of net past sprawling goalie at 6 yards.

91 min...NYC player at 25 yards on right crosses ball and TFC Marky Delgado has ball hit his arm just inside
right side of box.  Referee calls for a Penalty kick.

92 min...NYC Maximiliano Moralez boots Penalty kick just over bar to left side of net.

Final Score:.....Toronto FC......4......New York City FC......0.....

Attendance was announced as a sellout of 29203 on this hot and humid afternoon.  I saw some media 
reports that it would be a sellout a day or so before the game.  I'm not really sure why the game 
was played this early in the day in the hottest possible weather except possibly for 
television programming.  This was the only MLS game of the day. A bottle of water is $5.00 
so I just stayed thirsty.  

Man of the Match (who is always a TFC player) was announced as Sebastian Giovinco.  He scored two
goals plus had an assist and gave up an almost sure hattrick by giving the Penalty kick opportunity
to Jozy Altidore to renew his confidence.  

Wow Canadians with their first goals!  Today it was Raheem Edwards with his first MLS goal.  Last week
against Colorado Rapids it was Jay Chapman with his first MLS career goal.  The week before that in
New York City it was Ashtone Morgan scoring his first MLS goal in his seventh MLS season.  However
I still won't forget that once again for this day there were no Canadian starters in the lineup.  
When does this new Canadian professional league start again?  

The three TFC players that were with the champion American team at the Gold Cup that ended last Wednesday
were back with the team.  Defender Justin Morrow, captain and midfielder Michael Bradley, and
forward Jozy Altidore were all starters today.  

Toronto FC distance themselves by six points over NYCFC who were in third place in the East.  Chicago Fire 
was beaten by Sporting Kansas City out west on Saturday so TFC moves further ahead of them too.  
The Western Conference teams aren't that good this year so TFC is the leader for the Suporters' Shield.

Referee Chris Penso gave out only one Yellow card to each team and called rather one soft Penalty call
to each team.  It wasn't a rough game with lots of long rushes by both teams on this hot day.  

This was TFC's first ever regular season win in seven games against NYCFC but with last year's playoff series
Eastern Semi-Final it could be said TFC is on a three game win streak against them with an 11-0 goal
advantage.  

The shutout puts an end to NYCFC's streak of scoring in twenty straight regular season games.  They had pulled
into a tie for ninth place last week for all time of MLS teams since the league got started in 1996.  

This was the last MLS game of the weekend and the fourth that ended in an unusual 4-0 scoreline!  

I wanted to get away fast to possibly see the TFC III game in Woodbridge but the University line is closed this
weekend so it cut off a shortcut I'd planned.  I stood on the streetcar to the end then on the subway was packed
with baseball fans as their game started one hour earlier than our game but ended half hour later so we
ran into them.   I had parked my car at home and walked from the end of the subway line home to pick it up.  I did
get to the League 1 Ontario game in time.  

Rocket Robin
robing@eol.ca
twitter @RocketRobin01


stats from MLSsoccer.com
Match Information

Goals and Assists
32' TFC Sebastian Giovinco         Assisted By: Marco Delgado 
67' TFC Sebastian Giovinco         
75' Jozy Altidore (PK) 
82' Raheem Edwards                 Assisted By: Sebastian Giovinco 

Disciplinary
74' NYC Alexander Callens          Reason: Unsporting Behavior 
80' TFC Raheem Edwards             Reason: Unsporting Behavior 

Lineup

Toronto FC 
17 F Jozy Altidore       (78')
10 F Sebastian Giovinco 
25 G Alexander Bono 
27 D Oyvind Alseth       (15')
15 D Eriq Zavaleta 
 3 D Drew Moor 
23 D Chris Mavinga 
 2 D Justin Morrow       (64')
18 M Marco Delgado 
 4 M Michael Bradley 
 7 M Víctor Vázquez 

Bench
 1 G Clint Irwin 
 6 D Nick Hagglund       (64')
44 D Raheem Edwards      (15')
31 M Armando Cooper 
21 M Jonathan Osorio 
87 F Tosaint Ricketts 
14 F Jay Chapman         (78')

Manager  Greg Vanney  

New York City FC 
11 F Jack Harrison 
 7 F David Villa           (77')
15 F Thomas McNamara       (62')
 1 G Sean Johnson 
 3 D Ethan White 
13 D Frederic Brillant 
 6 D Alexander Callens 
 2 D Ben Sweat 
10 M Maximiliano Morález 
21 M Andrea Pirlo          (68')
 8 M Alexander Ring 

Bench
25 G Eirik Johansen 
27 D RJ Allen 
12 M John Stertzer 
 9 M Sean Okoli            (68')
 5 M Mikey Lopez 
17 F Jonathan Lewis        (62')
14 F Kwame Awuah           (77')

Manager  Patrick Vieira 

Officials
Referee  Chris Penso 
Assistant Referee  Jeff Muschik 
Assistant Referee  Andrew Bigelow 
Fourth Official  Geoff Gamble 

Match Information
MLS at BMO Field
Toronto, ON
Attendance 29203
Weather Sunny

Team Statistics
TOR                        NER
 13     Shots               12 
  6     Shots on Target      3 
  4     Shots off Target     7 
  3     Blocked Shots        2 
  4     Corners              1 
  6     Crosses             10 
  0     Offsides             2 
 11     Fouls                7 
  1     Yellow Cards         1 
  0     Red Cards            0 
488     Total Passes       493 
 83 %   Passing Accuracy    85 % 
 50.2 % Possession          49.8 % 
 42     Duels Won           42 
 16     Tackles Won         15 
  3     Saves                2 
 17     Clearances          24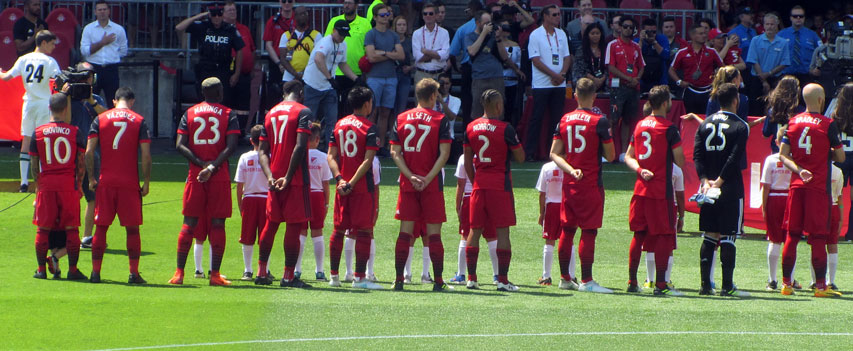 Toronto FC starters


New York City FC starters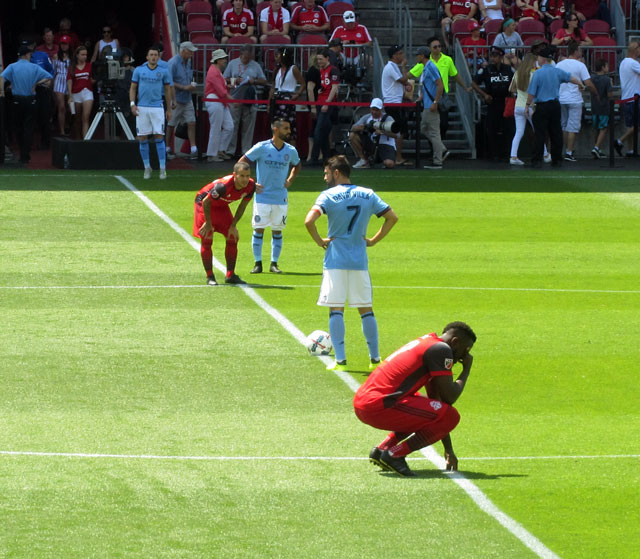 NYCFC David Villa (7) takes opening kickoff.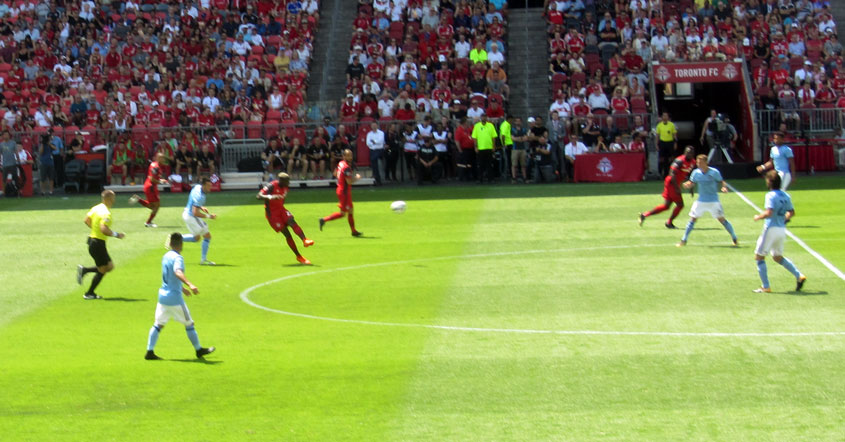 TFC Chris Mavinga (23) clears ball.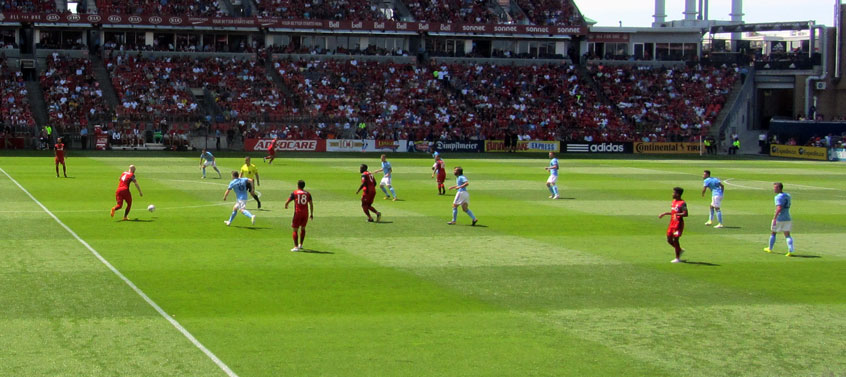 TFC Michael Bradley (4) dribbles over center line.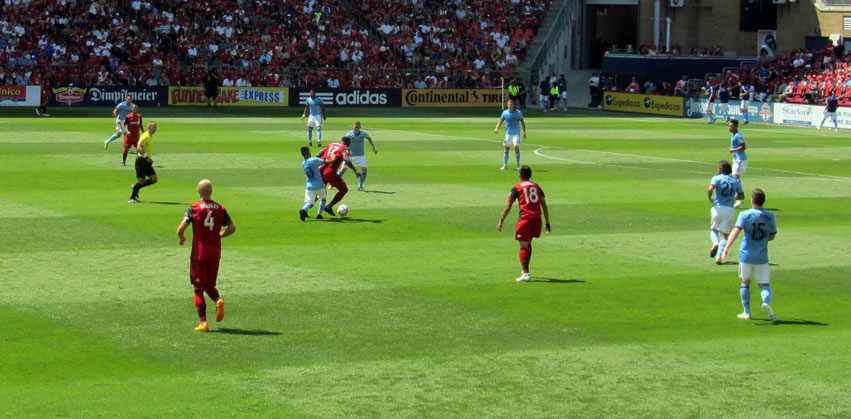 TFC Jozy Altidore (17) bashes up middle.


NYCFC Andrea Pirlo (21) sends in freekick.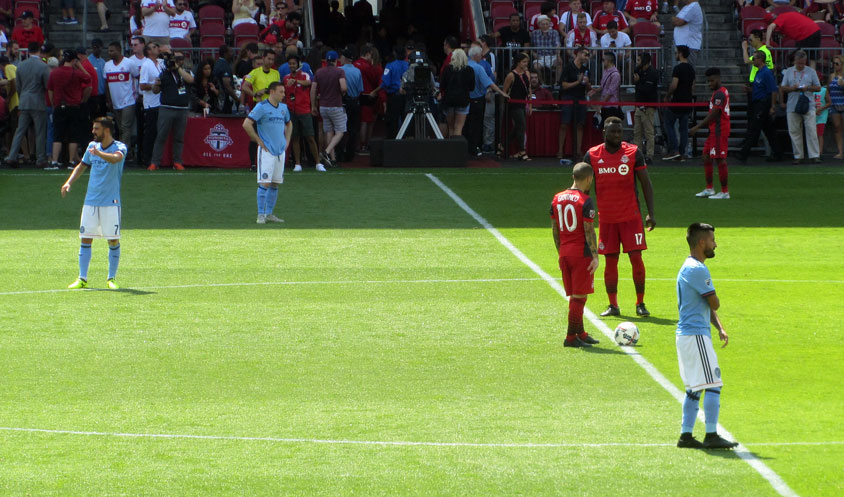 TFC Sebastian Giovinco (10) and Jozy Altidore (17) take second half kickoff.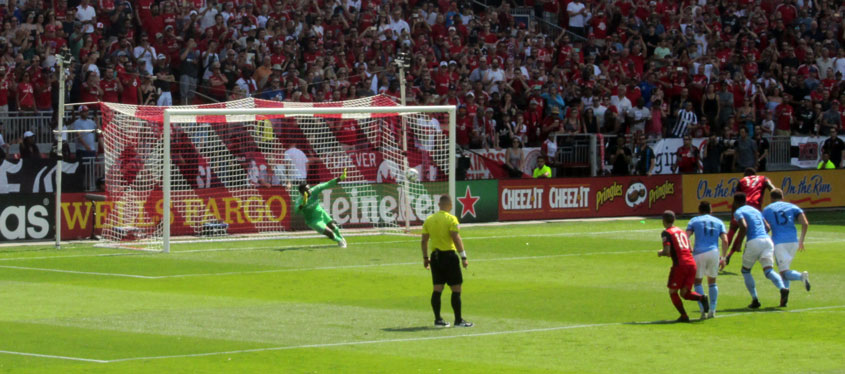 TFC Jozy Altidore (17) blasts Penalty kick to top left corner.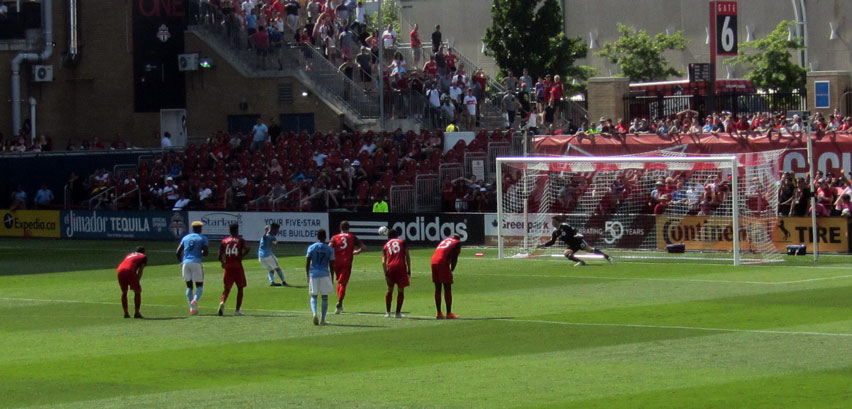 NYCFC Maximiliano Moralez (10) shoots Penalty kick over bar.
back to TFC 2017 news and results
.
.