Friday May 26, 2017--Toronto FC vs Columbus Crew (by Rocket Robin)

.......................... ...............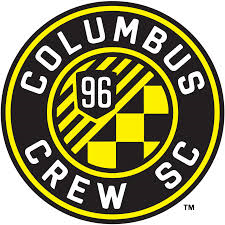 I've found that I don't have the time to do a game play by play with all the writeups I'm doing
covering other leagues. I will skip the details and maybe do that after the season is over.
4 min...TFC Donovan Ricketts wins Penalty kick on long run down middle into Crew box when Crew Johnthan Mensah
grabs his shoulder then trips him up. Referee Drew Fischer also give Mensah a Yellow card.
5 min...TFC Victor Vazquez GOAL...Vazquez takes Penalty kick low to right as goalie Zack Steffan dives left.
38 min...TFC Justin Bieber GOAL...TFC Ben Spencer in middle rolls ball to Morrow on left and he takes 20 yard shot
that goes through goalie's hands to short left side of net.
58 min...TFC Victor Vazquez GOAL...Vazquez takes 18 yards freekick in middle and rolls ball to right side of net just
inside the post.
80 min...TFC RED card...Marky Delgado earns a direct ejection as he slid into Crew Wil Trapp as they both came towards
the ball from opposite directions at the Crew 45 yard line.
85 min...TFC Johnathan Osorio GOAL...TFC Jordan Hamilton rolls pass from 23 yards forward and Osorio on left
rolls 15 yarder into right corner of net.
93 min...TFC Jordan Hamilton GOAL...TFC Jonathan Osorio at 25 yards in middle rolls pass to TFC Raheem Edwards
who from 18 yards on right crosses forward and left that has Hamilton dive forward and head in 4 yarder from left
post into right side of net.
Final Score:.......Toronto FC.........5...........Columbus Crew............0.............


Attendance was announced as 25376.  It looked very much like rain and a misty rain started 
on my way here but it stopped before game time but that may have scared away some of the 
walk up crowd.  Another reason is this game was moved forward half hour after we received 
our tickets.  A lot of people in my section didn't arrive until up to the 30 minute mark. 

Man of the Match (who is always a TFC player) was named as Victor Vazquez.  I agree for his
two goals--one a Penalty kick and one freekick from the edge of the box.  He may be the new 
TFC Penalty kick taker even with regulars Sebastian Giovinco and Jozy Altidore scheduled 
to return.

Eventually Canadian Jonathan Osorio, Jordan Hamilton, and Raheem Edwards got into the game.  
Edwards actually replaced Canadian Tosaint Ricketts at 82 minutes.  The Canadians scored the 
last two goals while TFC were a man down.   Their finishers at the end may well make them starters 
against Ottawa in the Canadian Championships semi-finals because of the three-Canadian-starters 
rule.  Raheem Edwards will not be one of them as he stupidly took a second Yellow card in injury
time on Tuesday so he will be suspended for the second leg this Wednesday.  It will also 
be interesting to see that some of the Canadians will be back on the bench when the stars return.

Jordan Hamilton replaces Ben Spencer at 59 minutes.  It would have been interesting to see 
if Hamilton had started would TFC have put this game away earlier.  Spencer is not even a star 
on the TFC II team in USL but there he shanks shots off target or fumbles them away.  Tonight 
he was trying to pass the ball away as soon as possible.

Alex Bono earned the shutout without having much to do but had a lot of help with 
Steven Beitashour and Drew Moor making key clearances with header to stop action into the TFC box.  
Bono was aggressiove with coming out to the edge of the box to catch or smother ball before 
a Crew forward could get to them.  

It looks like Victor Vazquez steps to the front of the line to take Penalty kicks with Jozy Altidore 
and Sebastian Giovinco both havingt Penalty kicks stopped this year.  Actually Altidore twice!  
There'd been message board and media speculation about this and the decision was easy with the 
two Designated Players not in tonight's game.  

TFC won tonight without injureed Sebastian Giovinco and Nick Hagglund, and suspended Jozy Altidore 
(one game for Yellow card accumulation).

Crew played their best between the first and second goal but after that couldn't get good chances.  
They replaced their star players by 70 minutes to fight another day. 

Media reports said this was the worst Crew defeat in club history.  They were one of the original 
clubs in 1996.  It is the largest TFC win in MLS play in their history. 

TFC move back up to a five point lead for first place in the Eastern Conference.  Chicago had closed 
to two with a rare Thursday night game by beating western power FC Dallas.  The other eastern teams 
play on the weekend but are well behind TFC.  

TFC players went to the south side after they were presented with the Trillium Cup and lead the 
Icelandic chant while pounding their drum.

On the way out we were given a piece of bread in a wrapper to promote 'carb smart' by Dimpflmeier Bakery. 

Rocket Robin
robing@eol.ca

stats from MLSsoccer.com
Match Information

Goals and Assists
 6'    TOR   Víctor Vázquez (PK) 
39'    TOR   Justin Morrow             Assisted By: Ben Spencer 
59'    TOR   Víctor Vázquez 
86'    TOR   Jonathan Osorio           Assisted By: Jordan Hamilton 
90'+3' TOR   Jordan Hamilton           Assisted By: Raheem Edwards, Jonathan Osorio 

Disciplinary
 5'    CLB   Jonathan Mensah           Reason: Unsporting Behavior 
81'    TOR   Marco Delgado             Reason: Serious Foul        (RED card) 

Lineup

Toronto FC 
19 F Ben Spencer       (60')
87 F Tosaint Ricketts  (83')
25 G Alexander Bono 
15 D Eriq Zavaleta 
 3 D Drew Moor 
23 D Chris Mavinga 
33 M Steven Beitashour 
18 M Marco Delgado 
 4 M Michael Bradley 
 7 M Víctor Vázquez     (68')
 2 M Justin Morrow 

Bench
 1 G Clint Irwin 
12 D Jason Hernandez 
 8 M Benoit Cheyrou 
31 M Armando Cooper 
21 M Jonathan Osorio     (68')
22 F Jordan Hamilton     (60')
44 F Raheem Edwards      (83')

Manager  Greg Vanney  

Columbus Crew SC 
11 F Ola Kamara      (68')
23 G Zack Steffen 
25 D Harrison Afful 
24 D Nicolai Naess 
 4 D Jonathan Mensah 
14 D Waylon Francis 
20 M Wil Trapp 
28 M Niko Hansen 
10 M Federico Higuaín (65') 
 9 M Justin Meram     (40')
19 M Kekuta Manneh 

Bench
41 G Brad Stuver 
 2 D Jukka Raitala 
 3 D Josh Williams 
21 D Alex Crognale 
12 M Adam Jahn         (65')
 7 M Artur             (40')
13 F Ethan Finlay      (68')

Manager Gregg Berhalter 

Officials
Referee  Drew Fischer 
Assistant Referee  Oscar Mitchell-Carvalho 
Assistant Referee  Craig Lowry 
Fourth Official  Chris Penso 
 
Match Information
MLS at BMO Field
Toronto, ON
Attendance 25376
Weather Clear 

Team Statistics
TOR                         COL
 11     Shots                11 
  7     Shots on Target       0 
  3     Shots off Target      8 
  1     Blocked Shots         3 
  3     Corners               4 
  7     Crosses              13 
  2     Offsides              3 
  8     Fouls                10 
  0     Yellow Cards          1 
  1     Red Cards             0 
362     Total Passes        631 
 75 %   Passing Accuracy     87 % 
 36.4 % Possession           63.6 % 
 49     Duels Won            33 
 15     Tackles Won           6 
  0     Saves                 2 
 19     Clearances            6 



Toronto FC starters


Columbus Crew starters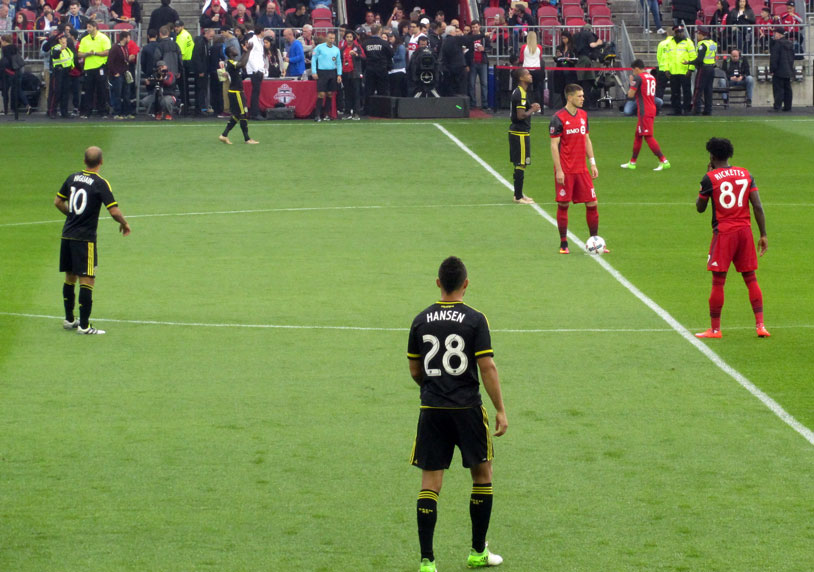 TFC Ben Spencer (19) takes opening kickoff.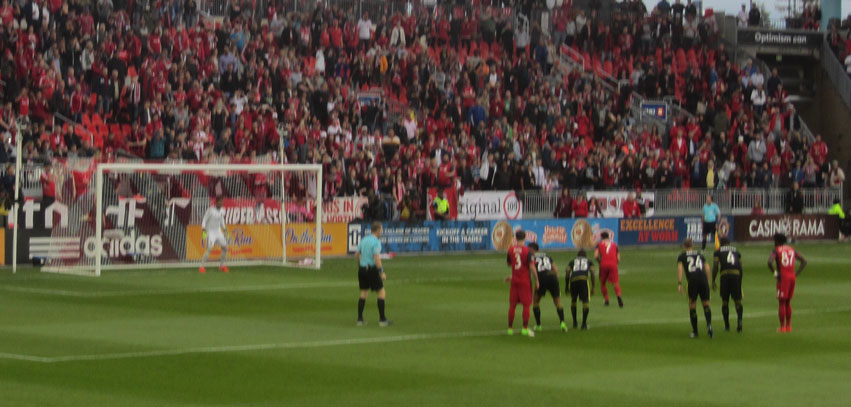 TFC Victor Vazquez (7) takes Penalty kick.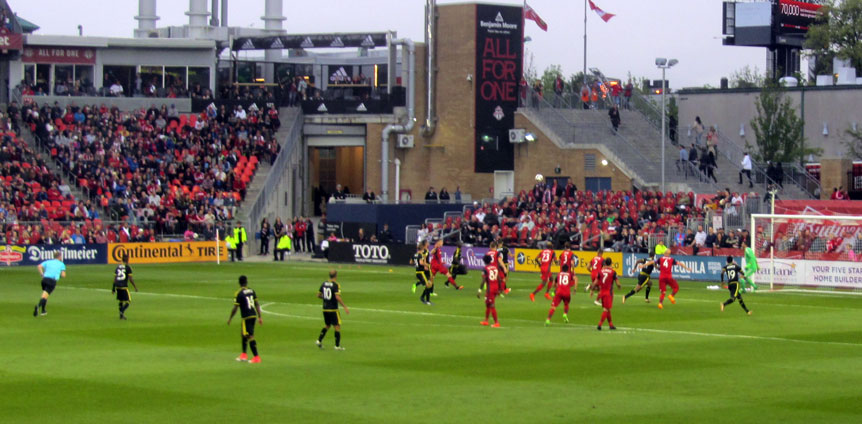 Crew Federico Higuain (10) freekick into TFC box.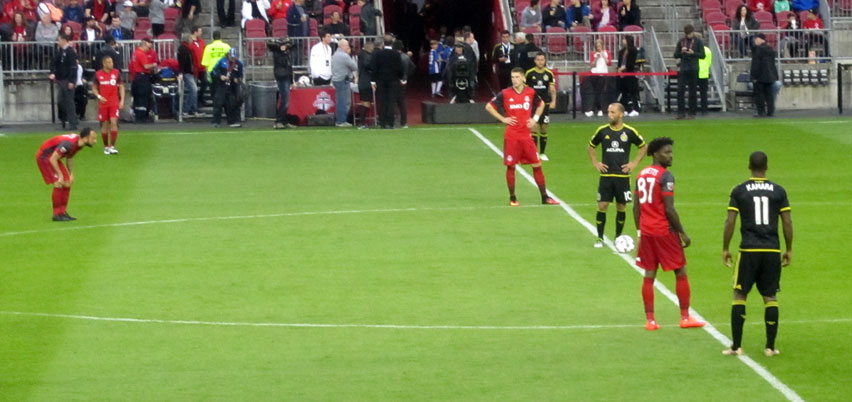 Crew Federico Higuain (10) takes second half kickoff.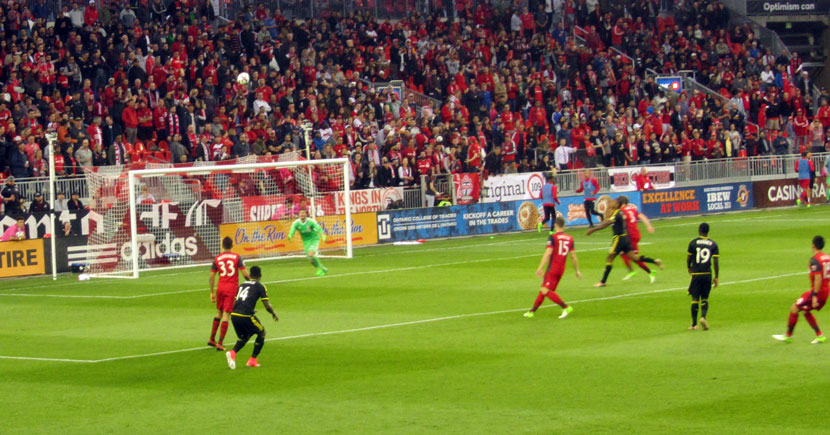 TFC goalie Alex Bono waits to catch ball.


TFC Victor Vazquez (7) will roll freekick inside right post.


TFC Michael Bradley (4) waits for ball.

TFC players brought the Trillium Cup over and beat the fans' drum.
back to TFC 2017 news and results
.
.